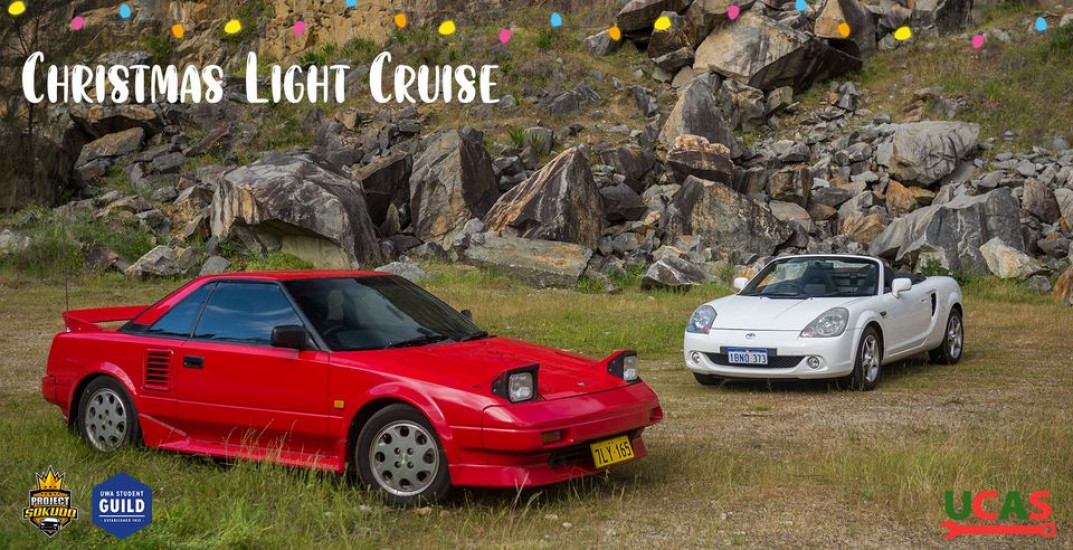 Hey everyone!
Put on your Santa hats and break out the carols because its Christmas time! To get into the festive season UCAS is excited to host a cruise to check out some of Perth's finest Christmas light displays.We will begin at the Business School car park at 6:30pm on Thursday the 22nd of December. From there we will be heading off around the northern suburbs of Perth and seeing some great decorations. We'll finish up at Floreat beach. It's sure to be a fun and unique cruise so don't miss out! Everyone is welcome to come along as there are always members willing to give a ride-along if you don't have a ride. So come on down and we'll see you for a very merry cruise!For new students looking to join:
Membership costs $5 with a Guild sticker ($7 for non-Guild members)
'UCAS' decals are available in 10cm and 15cm sizes, $5 each
'UCAS' membership tags are $7 each
'UCAS' T-shirts are $35 eachRules:
Dangerous behaviour at any event will result in an immediate ban from the club and details may even be submitted to the police.
No hooning, excessive noise, burnouts, or tire chirps.
Please always keep ADEQUATE stopping distance and drive appropriately for road conditions.
We do not encourage speeding. All UCAS events are run within road speed limits.
All drivers must carry a valid driver's license when in control of a motor vehicle.
Event Dates